Jellyfish's human resource service provides specialized human resources services for technology companies,
from the aspect of foreign employment with the background of Japan's declining labor population,
human resources shortage accompanying the Fourth Industrial Revolution and rapid globalization.
Strengths of service
Service.
1
More than 20,000 foreign talent registrants from 48 countries!
Registration of technical personnel such as graduates of the bilingual engineer training school "BIT" operated by our company accounts for about 70% of registrants, mainly from the tech related enterprise specialized recruitment site "MIXESS".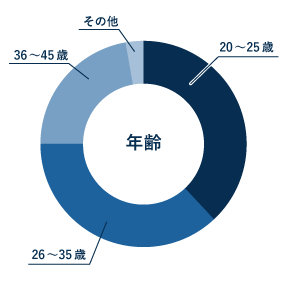 71% of registrants are 35 years old or younger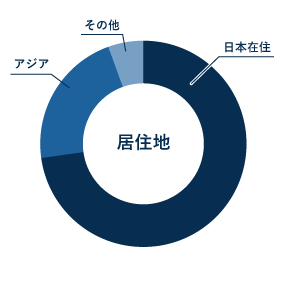 72.2% living in Japan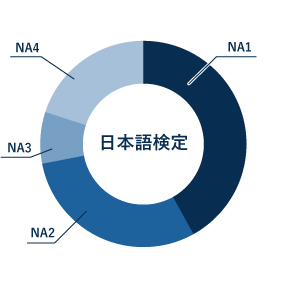 High Japanese understanding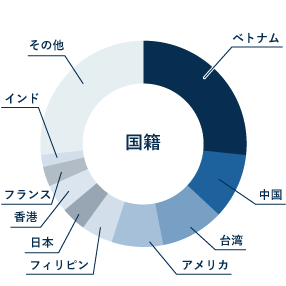 Various countries
Track record of introducing jobs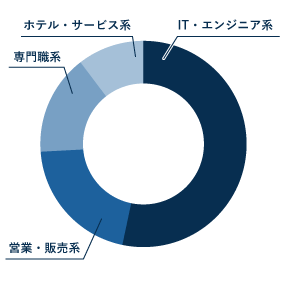 Track record of introducing jobs
We introduce a wide range of engineers with state-of-the-art skills such as block chain, IoT, AI and programming.
Sales
We also introduce overseas sales personnel at manufacturers and trading companies and sales jobs for foreign customers.
Specialized jobs
Translation / interpreting, oversea marketing, lecturers, clerical work etc.
Hotel / services
We also introduce personnels for the hotel industry and service industry that need foreign correspondence.
Service.
2
Bilingual consultants firmly support foreign job seekers before employment.
Our career consultants are all bilingual talents who can speak over two languages, so that they can firmly grasp and realize the characteristics and desires of job seekers, and they will provide support throughout from registration ~ interview ~ entrance ~ after joining the company.
In charge of China

Senior Consultant
Wan

In charge of Asia

Consultant
Lee

In charge of Euro

Consultant
Kristina
Evaluation by job applicants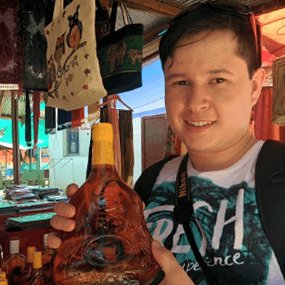 Voice .01
Efren Mauricio
Nationality

Spain
Job type

IT engineer
Brief history

After starting a career as an engineer in Spain, worked as a freelance engineer in Germany.
Language

English, Spanish
Through Jellyfish I was able to get a job at a Japanese IT startup company.
I am involved in a business that just started in Japan and I am genuinely living an exciting life everyday. Through Jellyfish I was able to get a job at a Japanese IT startup company.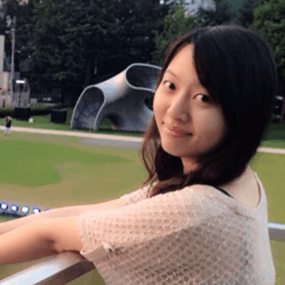 Voice .02
Lu Yingwei
Nationality

Taiwan
Job type

Interpreter and sales
Brief history

New graduate
Language

Taiwanese, English, Japanese, Chinese
I originally wanted an interpretation, clerical work, or trade related job, but I was introduced to a real estate company from a consultant of Jellyfish.
In my current work, we are in charge of sales to Chinese customers who are considering purchasing real estate, while making full use of my English, Chinese and Japanese. Work is challenging and I am grateful to the consultants who helped me. Through Jellyfish I was able to get a job at a Japanese IT startup company.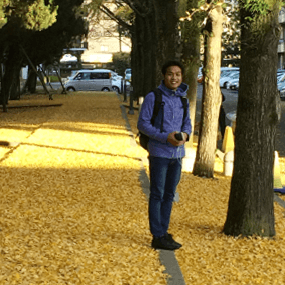 Voice .03
DOAN VAN TU
Nationality

Vietnam
Job type

Car related engineer
Brief history

After graduating from an industrial university in Vietnam, worked as an engineer at a local auto parts company.
Language

Vietnamese, Japanese
When I was an automotive engineer in Vietnam, I often worked with a Japanese company, and I became interested in Japan because I was drawn to its seriousness and technical strength.
I began to think that I wanted to work for a Japanese company someday, and went to study in Japan. I want to contribute to development. Through Jellyfish I was able to get a job at a Japanese IT startup company.
Service.
3
Proposal of recruitment method according to recruitment needs
95% of our business partners are TECH companies, and we have an extensive track record of supporting the recruiting for startups and small / medium venture companies, that are inferior in recognition and recruitment ability compared to major companies.
Domestic and foreign recruitment
We will introduce foreigners with working experience in Japan and foreign residents who reside in Japan according to your request for employment (experience, skill, Japanese ability, etc).
Because we strictly use an employment success fee system, there will be no cost to recruit.

Overseas human resources interview
We will conduct original recruiting interviews strictly for your company's recruitment in various countries such as Korea and Vietnam. (※ Your staff must also be present)
Especially in Korea and Vietnam in recent years, the number of applicants who wish to work in Japan has increased rapidly, and we are conducting interviews for several companies every month.