Interview

社員インタビュー
ハテム ワスフィ
Hatem Wasfi
Marketing Div. / Full Stack Engineer
2018年 新卒入社
10:00

HRM Meeting

We have HRM team meeting twise a week on Wednesday & Friday. We discuss about progress and possible new ideas with our Manager Shinjo-san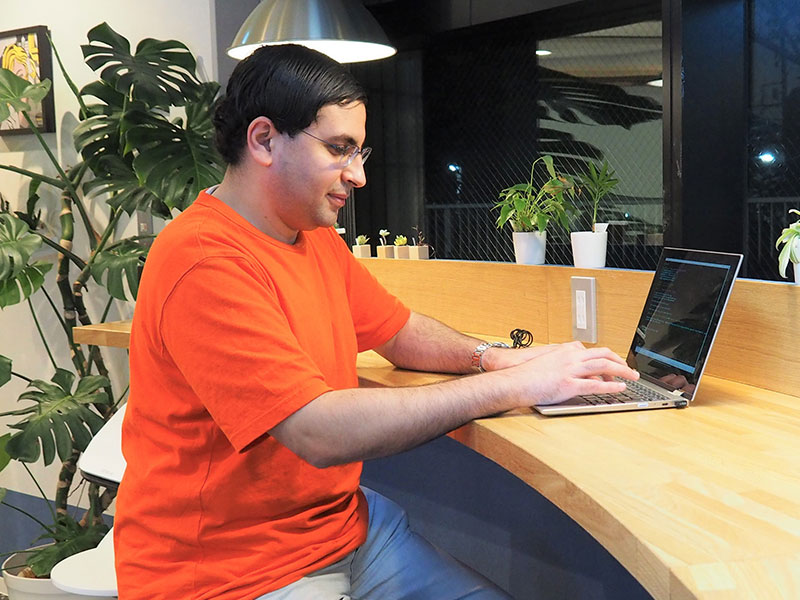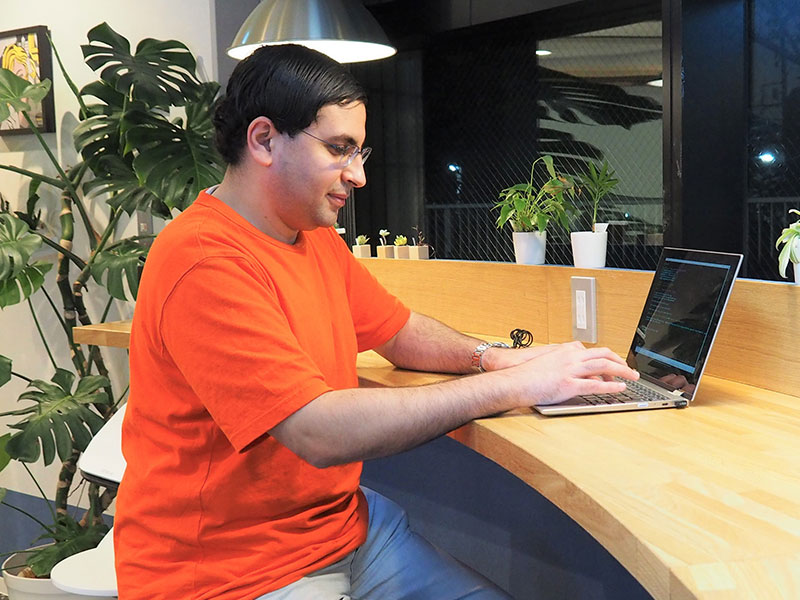 11:00

Checking Jellyfish email and slack channel

Checking my business email and slack channel for any new updates in company, team, etc.
11:30

Building New Mixess System

Developing New Mixess System
13:00

Lunch Break

Flexible time lunch break with colleagues in nearby restaurant or sometimes quick lunch alone from supermarket.
14:00

Building Web scrapping System

Developing Jellyfish Jobs web scrapper system.
15:00

Technical Meeting

A weekly meeting for technical team to discuss about technical progress, currently main focous is New Mixess System.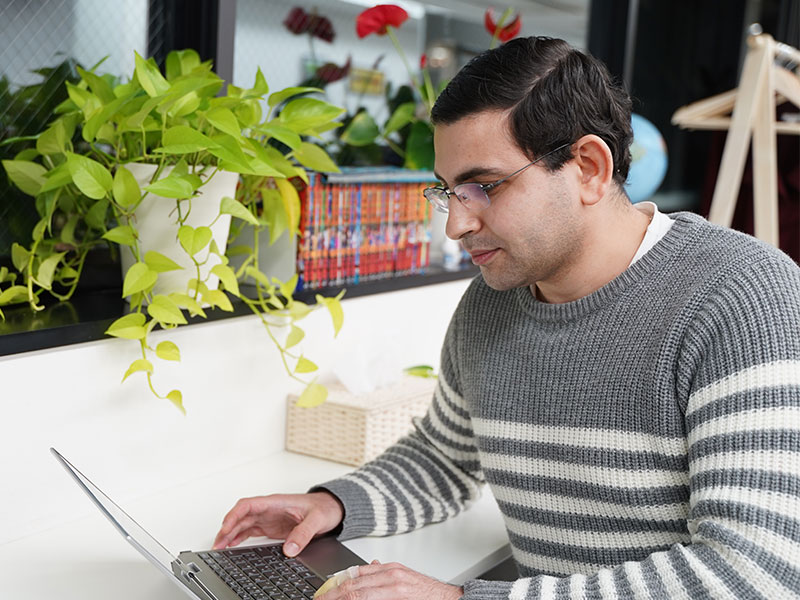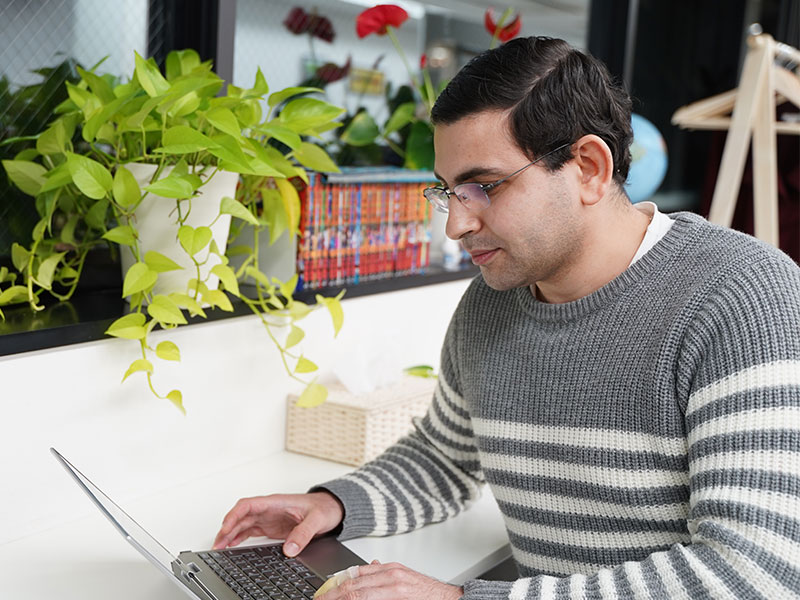 17:00

BuildingTagging and Tracking System

Developing and designing for Web Tagging System for targeting the large number of companies that we have in excel spreadsheet and track them.
18:00

Developing and supporting other Jellyfish systems

Taking care of other Jellyfish systems like Jellyfish Database System, Internal Jellyfish AI Chatbots, Jellyfish Visa, Amazon servers checkups and tweaks for current web servers. and supporting my CA team colleagues frequent technical needs if any.
Interview
Q1:

Why do you feel this job rewarding?

As Senior DevOps Engineer in HRM team, my tasks aim to support Jellyfish philosophy and business through marketing team introducing new services and technologies to our Jellyfish business.
My main job is as following:
1) Mixess System
I'm taking care of the current Mixess platform technically, which is our main Job advertisement system. Mainly, I'm developing new functions as per daily new needs Also taking care of the server back-end for the system and the database, enhancing SEO ranking applying some tweaks, etc. I'm also cooperating with some colleagues from the Jelyfish coordinating some points technically.
2) Mixess Visa
I started early phase of HRM new service called "Mixess Visa" to support foreigners. I used different IT technologies for that ranges from web development, to security to integrating some AI algorithms to extract data from users and auto fill Visa forms for them.
3) Tagging and Tracking System
An in house System that does tracking companies that opens our campaign emails/messages.
Also, working on new parts like auto fill in forms and central database
4) New Mixess System
Currently, making new Mixess website system with new needs of CA team members.

I have the opportunity to use new technologies and make good use of them to make good product for the company. Also, I feel happy when I help others and when I feel that I'm adding value to where I belong. So I can feel it's a win-win situation between me and Jellyfish.
Q2:

What`s your dream?

My own vision in JELLYFISH, is to be able to give a boost to the running business in JELLYFISH by using the most recent Technologies. And to be able to use my knowledge and experience help strengthening JELLYFISH IT Projects. Also, one of my on-list goals is to create our own in-house marketing tools inside JELLYFISH.
Q3:

What do you do after work?

Well, I have different interests and hobbies.
So, I spend my time in different activities such as: reading books, watching Movies, Salsa dancing, partying with friends, visiting new places, doing new things, having new friends.
last year I attended 2 big Halloween parties in Tokyo. And I knew some new friends and we started hanging out together at weekends.I have a great passion for arts in all types such as painting, music, dancing, etc. I believe arts are the best heritage of human-beings.
Message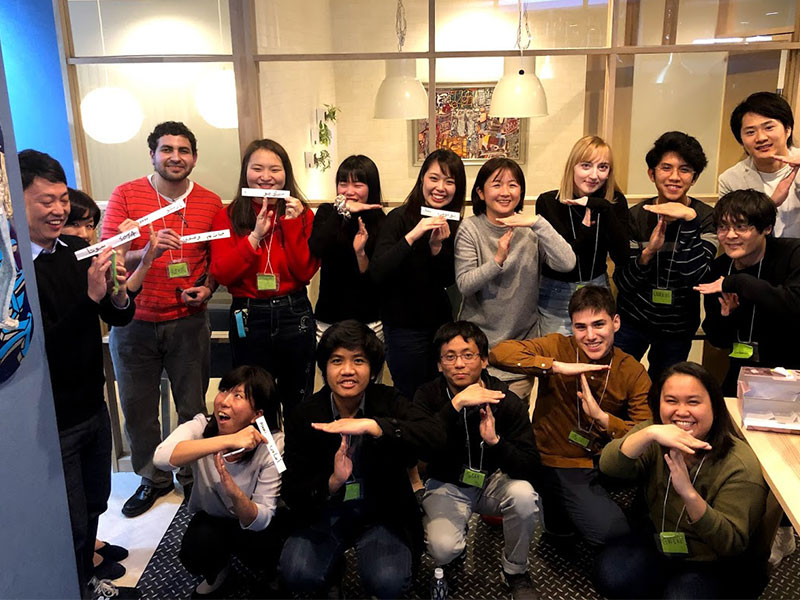 Jellyfish is a really amazing company.
what attracted me from the first place to joining Jellyfish was the company vision and goals.
Jellyfish aims beside business to add a value to the community, this is really matching with my own vision in life. Also, Jellyfish from its name is really flexible and can addopt to any change in community or in market. I believe that the name was selected on a purpose to match its own amazing philosophy. Through years, Jellyfish changed business from Education to consultancy to finally IT projects matching all community needs.
So, the company slogan "Expand your horizons" can sum the story..
After joining JELLYFISH, I felt quickly that I'm home.Everyone in the office is cheerful and cooperative.