【Seminar】For International Students: Pursuing Entrepreneurship in Japan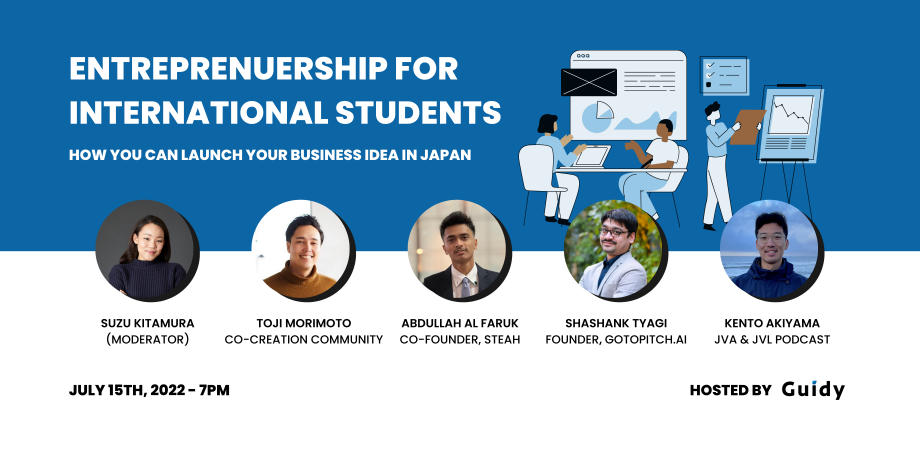 * This event will be held entirely in English.
Are you an international student studying in Japan, with dreams of founding your own company one day?
Come join us on July 15th (7PM) to hear about the experiences of individuals who, as international students, successfully founded companies. This event will feature their unique experiences and advice for aspiring founders, and include a panel discussion and open Q&A session.
We welcome:
International students from any grade and any background who are interested in potentially launching a company in Japan
International students who are curious about visa and legal topics relating to the founding of a company by a foreign national
International students who have a business idea but are not sure how to bring it into fruition